Many US brands are already working in the international cannabis market, through licensing their product/service to other countries. But beyond the glory of carrying an international brand, there are certain risks of taking your cannabis brand global.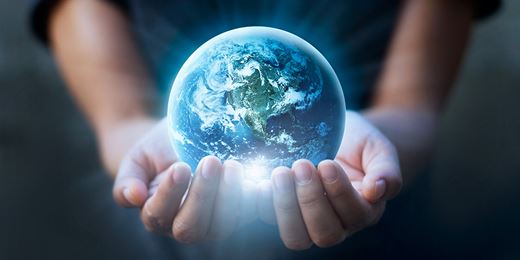 Barriers to entry are tough in a foreign market, and making personal connections with foreign officials is key to integrating a brand into a new market. However, what did it take to get the brand into that country? Did it take a few meals or gifts to someone from the government? If so, there could be a violation of the Foreign Corrupts Practices Act.
What is the Foreign Corrupts Practices Act (FCPA)?
Congress enacted the FCPA in 1977 after revelations of widespread global corruption and discovering that more than 400 U.S. companies had paid hundreds of millions of dollars in bribes to foreign government officials to secure business overseas. The Department of Justice (DOJ) and SEC started heavily pursuing companies (Walmart, Seimans, etc) in 2012.
The FCPA is known primarily for two of its main provisions, one that concerns bribery of foreign officials and the other that addresses accounting transparency requirements under the Securities Exchange Act of 1934.

As mentioned above, there are two main provisions in the FCPA, which include:
Bribery of Foreign Officials: It is illegal for companies and individuals to influence a foreign official (or third parties/intermediaries to foreign officials) with any personal payments or rewards. This includes not only cash payments; it also may include travel and entertainment expenses or expensive gifts.
Accounting Transparency: The FCPA requires companies whose securities are listed in the United States to meet its accounting provisions.The accounting provisions also prohibit individuals and businesses from knowingly falsifying books and records or knowingly failing to implement internal controls.
How do you define what type of payments would be in violation of the FCPA? According to the FCPA, "payments intended to induce or influence a foreign official to use his or her position in order to assist … in obtaining or retaining business for or with, or directing business to, any person." Obtaining or retaining business can be defined as winning a contract, influencing the procurement process, avoiding contract termination, and more.
What you can do to ensure compliance with the FCPA
Companies engaging in business in emerging markets face a uniquely increased level of corruption and regulatory risk, but like everything – there are solutions. Here are three things that your company can do to mitigate FCPA risk.
1. Training: Implement a basic training program at your company. This training program should include all forms of compliance (code of conduct, sexual harassment, etc) and a separate FCPA training program. Ensure that the accounting department, sales team, executive management, and the board of directors are trained.
2. Contracts: Include a FCPA clause in all contracts for customers and vendors.
3. Monitoring: Continually monitor all controls that are in place to mitigate FCPA. This includes review of contracts and training requirements. An internal audit of transactions is also recommended depending on the size of operations.
FCPA does not mean zero contact with foreign officials. Under the FCPA, individuals still are able to engage and have an open dialogue with government officials. Gifts of "reasonable" value are allowed, if allowed by local law. However, there needs to be a clear internal structure to ensure full compliance with the law.
If you're in cannabis, you're in compliance. Global compliance is another game, make sure you're prepared!