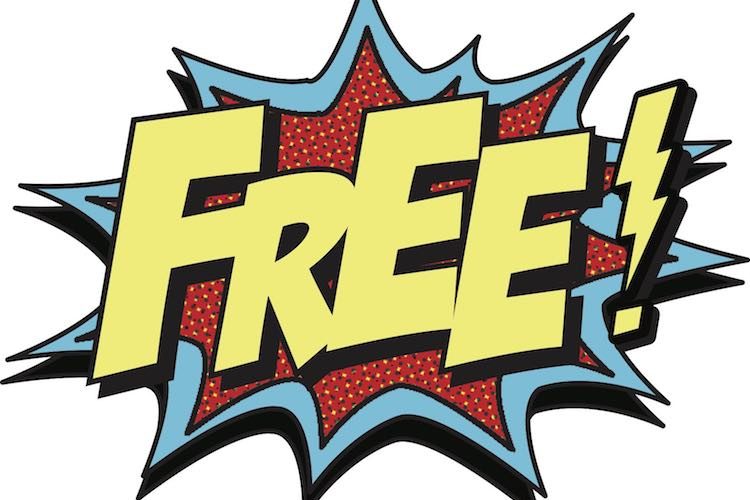 Who doesn't love a free promotion? We scour the aisles of Trader Joes, Costco, and hit up our favorite famers market for free samples. We see promotions all of the time.
Starbucks has its Happy Hour. Grocery stores have the buy 5 get one 1 free deal, and how often do we go to the sale racks of our favorite clothing stores in hope for a discount?
Promotional activities and giveaways are an effective ways to engage with current and prospective customers, can be useful in the research and development of product launches, and are a great way to build goodwill and brand authority with your customer base.
Unfortunately, if you're in cannabis you aren't afforded the same luxury of marketing, advertising and promotional tactics as other business and have. This causes a host of problems for cannabis businesses when they are trying to promote their cannabis product.
Can a cannabis business give away free products or cannabis samples?
Let's use one of the most complex state regulatory landscapes - California - to dive deep into the question. California, the Golden State, is the sixth largest economy in the world, and one of the largest cannabis industries in the world. California happens to be one of the most complicated and distressed regulatory systems in the US. Despite legalizing medical cannabis in 1996, California implemented a regulatory framework in 2018. Overnight, a self regulated industry was expected to go from zero compliance to compliance.
In California, there are several cannabis regulatory bodies. The Bureau of Cannabis Control is responsible for licensing and regulating retail sales, distribution, and testing; the Department of Food and Agriculture is in charge of cultivation; and the Dept. of Public Health is in charge of manufacturing. Prior approval by local city or county governments is required for all state-licensed facilities. There is also the tax authority that is responsible for collected cannabis taxes. Each of these regulators might have different regulatory requirements or rules as it relates to cannabis advertising.
The best practice for any cannabis regulation research is to head over to the regulation and start with the definition section. In your search, you'll want to search for the definition of "PROMOTION" "SAMPLE" "ADVERTISING" "MARKETING."
Once you have found the definitions, you will then want to find and analyze the advertising and marketing code section of the regulation to understand the rules.
Lastly, you'll want to cross reference your research with the state tax regulation to understand if there is any tax impact.

The definition of Promotional Materials
The definition of promotional materials is defined in the BCC regulation as:
"Promotional materials" means any form, letter, circular, pamphlet, publication, or other written material directed to a customer or prospective customer to induce retail sales. Promotional material does not include permitted signs, displays, decorations, cannabis accessories, or cannabis goods furnished by a licensed cultivator, licensed manufacturer, licensed distributor, licensed micro-business, or licensed cannabis event organizer to a retail licensee for advertising purposes. Promotional materials shall have no intrinsic or secondary value.
This definition makes leads to a series of other definitions, including a refresher of the definition of cannabis goods. This regulatory body defines cannabis goods as:
"Cannabis goods" means cannabis, including dried flower, and products containing cannabis.
So after reading these two definitions, my analysis is that promotional material does not include cannabis, including cannabis flower and products. Or, simply speaking we can include cannabis as a promotional tactic.
Advertising and Marketing Sections in the Cannabis Regulation
Now, let's move on to how the regulatory bodies define advertising and marketing. Advertising and Marketing should be heavier on the retailers and distributors, but there still should be guidance for cannabis manufacturers and cultivators. The Bureau of Cannabis Control's section of Advertising and Marketing provides guidance on advertisement placement which states:
" [A cannabis license] Shall not advertise free cannabis goods or giveaways of any type of products, including on- cannabis products. This includes promotions such as: (A) Buy one product, get one product free; (B) Free product with any donation; and (C) Contests, sweepstakes, or raffles.
Going further down the rabbit hole we need to reference the section for "Free Cannabis Goods."
"A licensed retailer shall not provide free cannabis goods to any person. A licensed retailer shall not allow individuals who are not employed by the licensed retailer to provide free cannabis goods to any person on the licensed premises." *There is an exception for medical cannabis
A work around?
So some of you clever folks might be thinking of a work around these rules.
What about buying the cannabis products legally from a dispensary and giving them out for free?
Under AUMA, adults 21 and over are allowed to legally "Possess, process, transport, purchase, obtain, or give away to persons 21 or older, not more than one ounce of cannabis or 8 grams of concentrated cannabis." If these adults are gifting or providing this cannabis in anyway that could be interpreted as "commercial cannabis activity" they would not be in compliance of the cannabis regulation sections for promotions, marketing, advertising, and free cannabis.
A solution
So what is an effective and COMPLIANT way to engage in cannabis promotions legally without a cannabis license? Through event sponsorships, partnerships, targeted online marketing, and refraining from FREE cannabis.